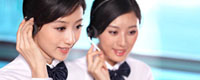 Name: JACK
Tel: +86-574-87301282
Fax: +86-574-87301292
E-mail: info@shonemedicalsupply.com
Add: NO 388 Huixian Road Haishu NINGBO CITY , CHINA


Product name : Disposable Medical Three Way Stopcock

Product No. : SH-STC-01
Details:
Medical Disposable
Three
Way Stopcock
Product Description
3
-Way Stopcock is designed to connect to the infusion line of the inserted catheter, when you want to infuse therapeutic fluids, medicine or other solutions through the patient's vein. It can be connected or disconnected by twisting the rotatable tap. 3-Way Stopcock is designed with minimal dead space(0.05ml) in port and the uniform bore throughout also allows to ensure precise drug administration and maximum infusion flow. With minimized chemical interaction, it is compatible with all commonly used infusions e. G. Lipids and blood products and etc. In order to avoid leakage, a leak proof function is added to withstand up to 0.6 of bar pneumatic and 3 bar of hydrostatic pressure. It is also produced with a transparent material to permit observation of flow and possible air bubbles. Color-coded DOT & flow systems and enables 2 or more stopcocks to meet the needs of all kind of clinical situation. This product is sterilized by ethylene oxide
Features:
1)Tap can rotate 360°
2)Two female fully threaded luer lock ports.
3)Transparent base and legs.
4)Flow indicator on tap position of handle indicating open ports.
5)Color coding for arterial and venous.
6)No deadspace in base of stopcock.
7)Minimal deadspace in ports.
8)Leakproof at 600kPa for 30 seconds.
9)Flow rate in excess of 250ml/min.
10)Single sterile pack or in bulk etc.
11)Single use only.
| | |
| --- | --- |
| Material | PE or PVC |
| Color | Blue |
| Sterile | Sterile |
| Packing | individual blister package |
| MOQ | 1000 Pieces |
| OEM | available |